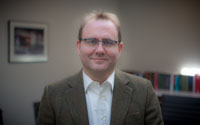 Partner
Location:Brooklyn, New York
Phone: (718) 852-3710, (718) 852-0507
Fax: 718-852-3586
E-mail: lglickman@stollglickman.com
Leo Glickman, partner in Stoll, Glickman & Bellina, LLP has devoted his professional life of over two decades to holding the powerful accountable and obtaining justice for the underserved. As a civil rights litigator, he has successfully represented hundreds of people whose rights have been abused by police and correction officers. He has also upheld the rights of protestors, successfully litigating settlements for high-profile Occupy Wall Street participants.
A practitioner of campaign finance, election and voting rights law, Glickman has navigated progressive candidates through the complex thicket of election and government ethics law. He has successfully used his political relationships experience to influence public policy regarding police and correction accountability and other criminal justice issues.
Glickman is a partner in the civil rights law firm of Stoll, Glickman & Bellina, LLP. A graduate of Boston University, Glickman holds a J.D., from Brooklyn Law School.
Glickman has been featured in The New York Times, The Daily News, The New York Post, El Diario, NY1 and more.
Publications:
Contributions to Campaigns of Candidates for Surrogate, and Appointments by Surrogates of Guardians Ad Litem, published in The Record of the Bar of the City of New York, January/February, 1999.
Mixing Money and Politics: How U. S. Campaign Finance Affects Democratic Governance in the U.S., published as a background paper for the United Nations Development Programme – Human Development Report 2002
Areas of Practice
Police and Correction Misconduct
Election Law
Campaign Finance Law
Governmental Services
Criminal Defense
Civil Rights
Bar Admissions
New York, 1996
Massachusetts, 1995
U.S. District Court Southern District of New York
U.S. District Court Eastern District of New York
U.S. Court of Appeals 2nd Circuit
Education
Brooklyn Law School, Brooklyn, New York
J.D. (Cum Laude) – 1994
Boston University, Boston, Massachusetts
B.A. (Cum Laude) – 1987
London School of Economics and Political Science, London, United Kingdom
General Course – 1986
Published Works
Contributions to Campaigns of Candidates for Surrogate, and Appointments by Surrogates of Guardians Ad Litem, The Record of the Bar of the City of New York, January/February, 1999
Mixing Money and Politics: How U. S. Campaign Finance Affects Democratic Governance in the U.S., United Nations Development Programme – Human Development Report, 2002
Classes/Seminars
NYC Campaign Finance Law, Jerry Goldfeder, 2006
Sean Bell Case Overview, Democratic Club, 2008
Professional Associations and Memberships
National Police Accountability Project
Various Democratic Clubs
Past Employment Positions
Manhattan Borough President C. Virginia Fields, Counsel, 1999 – 2003
New York City Campaign Finance Board, Chief of Candidate Services, 1996 – 1999