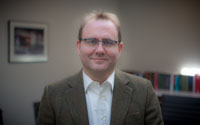 Partner
Location:Brooklyn, New York
Phone: (718) 852-3710, (718) 852-0507
Fax: 718-852-3586
E-mail: lglickman@stollglickman.com
Founding partner Leo Glickman has a long track record of holding the powerful accountable and fighting for progressive candidates and causes. While serving as the NY State Chair of Common Cause, he spearheaded legal efforts to force the Republican-led New York State Senate to open their financial books. The case resulted in a landmark decision by the Court of Appeals, Weston vs. Sloan, that requires the State Senate to disclose its taxpayer-funded budget to the public.
He headed a division of the New York City Campaign Finance Board (CFB), and was responsible for training candidates in complying with the City's campaign finance law and utilizing the law to maximize the public funding of their campaigns. His nuts and bolts experience with campaign finance law makes him an effective campaign advisor and advocate before the Campaign Finance Board, Board of Elections, the Federal Election Commission, and the courts.
Mr. Glickman left the CFB to work for the Manhattan Borough President, C. Virginia Fields. As her Counsel, he developed civil rights policy, authored a report on discrimination in the taxi industry, and played a lead role in the Borough President's responses to the police shootings of Amadou Diallo and Patrick Dorismond. When Mayor Giuliani released the juvenile records of Dorismond, he drafted proposed legislation to strengthen the privacy rights of juvenile offenders.
Mr. Glickman represents candidates for Statewide and Citywide offices as well as many candidates for local legislative positions. He also advises political action committees (PACs) on the complex thicket of local, state, and federal election and campaign finance laws. In addition, Mr. Glickman is an experienced civil rights litigator, representing clients whose constitutional rights have been violated by members of the Police Department and the Department of Correction.
Publications:
Contributions to Campaigns of Candidates for Surrogate, and Appointments by Surrogates of Guardians Ad Litem, published in The Record of the Bar of the City of New York, January/February, 1999.
Mixing Money and Politics: How U. S. Campaign Finance Affects Democratic Governance in the U.S., published as a background paper for the United Nations Development Programme – Human Development Report 2002

Areas of Practice
Police and Correction Misconduct
Election Law
Campaign Finance Law
Governmental Services
Criminal Defense
Civil Rights

Bar Admissions
New York, 1996
Massachusetts, 1995
U.S. District Court Southern District of New York
U.S. District Court Eastern District of New York
U.S. Court of Appeals 2nd Circuit

Education
Brooklyn Law School, Brooklyn, New York
J.D. (Cum Laude) – 1994
Boston University, Boston, Massachusetts
B.A. (Cum Laude) – 1998
London School of Economics and Political Science, London, United Kingdom
General Course – 1986

Published Works
Contributions to Campaigns of Candidates for Surrogate, and Appointments by Surrogates of Guardians Ad Litem, The Record of the Bar of the City of New York, January/February, 1999
Mixing Money and Politics: How U. S. Campaign Finance Affects Democratic Governance in the U.S., United Nations Development Programme – Human Development Report, 2002

Classes/Seminars
NYC Campaign Finance Law, Jerry Goldfeder, 2006
Sean Bell Case Overview, Democratic Club, 2008

Professional Associations and Memberships
National Police Accountability Project
Various Democratic Clubs

Past Employment Positions
Manhattan Borough President C. Virginia Fields, Counsel, 1999 – 2003
New York City Campaign Finance Board, Chief of Candidate Services, 1996 – 1999